About our Fishing Lodge Holidays
Welcome to the Valley of the Fishes.
Or, "Nanpusker" in Cornish! This beautiful, secluded valley came to Tony and Charlotte's attention in 2010, and they set about landscaping it into the peaceful, verdant location for fishing lodge holidays we see today. Two lovely lakes were created, planted and stocked, and named Leo and Eleanor.
In early 2017, keen angler Alan and his wife Paula took over Nanpusker from Tony and Charlotte. True locals, Alan and Paula were married in nearby Gwinear Church, and they know and love this beautiful part of Cornwall. Their two grown-up sons help out around the lakes and gardens, and their third son is already shaping up to be an enthusiastic fisherman like his dad!
Alan and Paula plan to carry on running Nanpusker as a peaceful retreat for fishers and families looking to enjoy the very best of self-catering fishing holidays in England. They offer a luxurious and spacious stay in their four lodges, Mallard, Kingfisher, Swallow and Woodpecker, each with modern facilities, a hot tub and that prized private jetty.
They've extended the open season, so more of you can enjoy this most beautiful valley.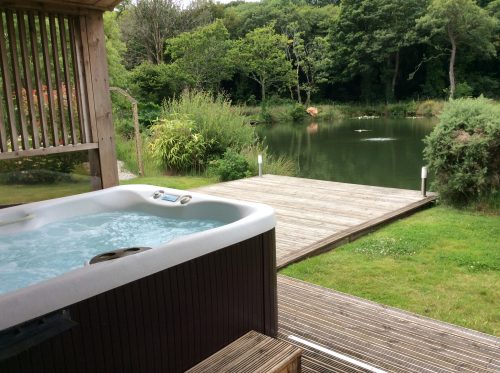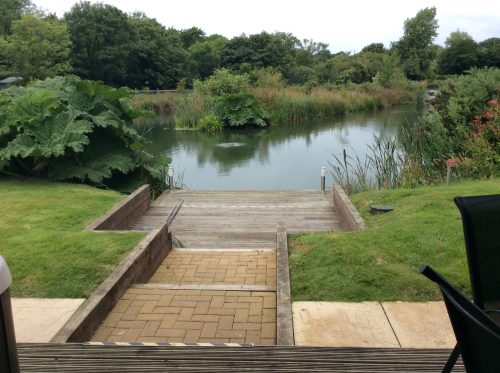 Local knowledge for sightseeing
Alan and Paula won't break the spell – you'll be left in peace at your fishing idyll. However, occasionally on our fishing lodge holidays, guests want a little more knowledge about hidden gems in the local area for sightseeing. Or perhaps you'll have a question about your accommodation or the lakes.
If so, Alan and Paula will be ready to help make your stay an even more enjoyable one.
Why not talk to them about fishing lodge holidays at Nanpusker. You can speak to Alan and Paula now on 07934 468981.